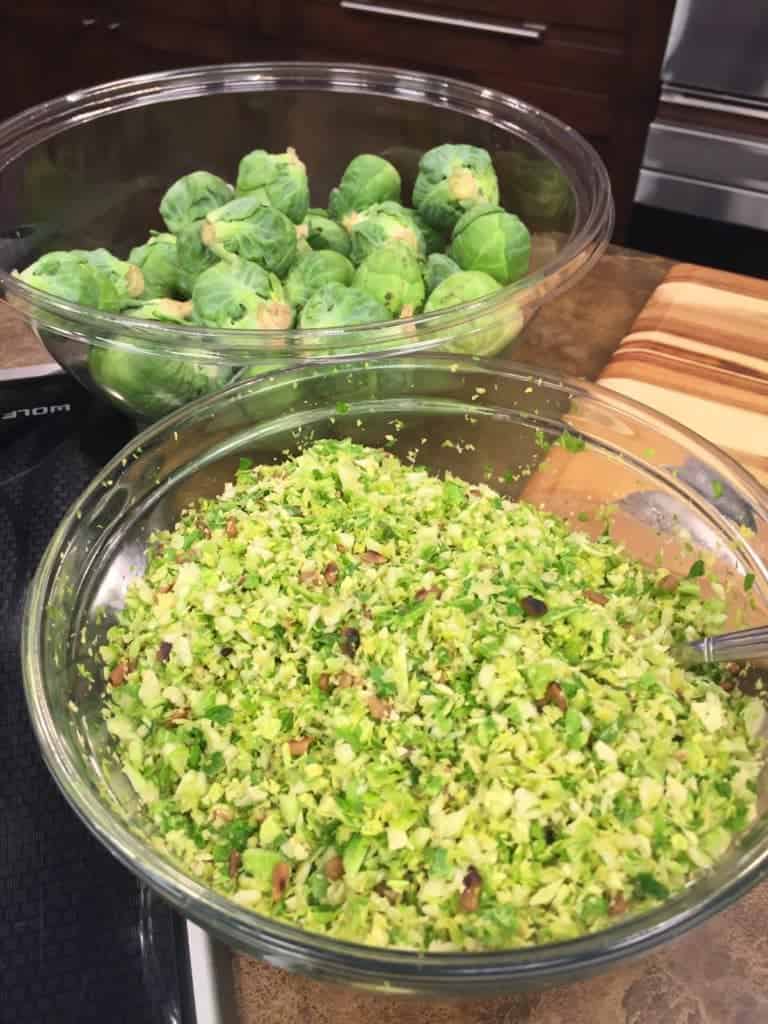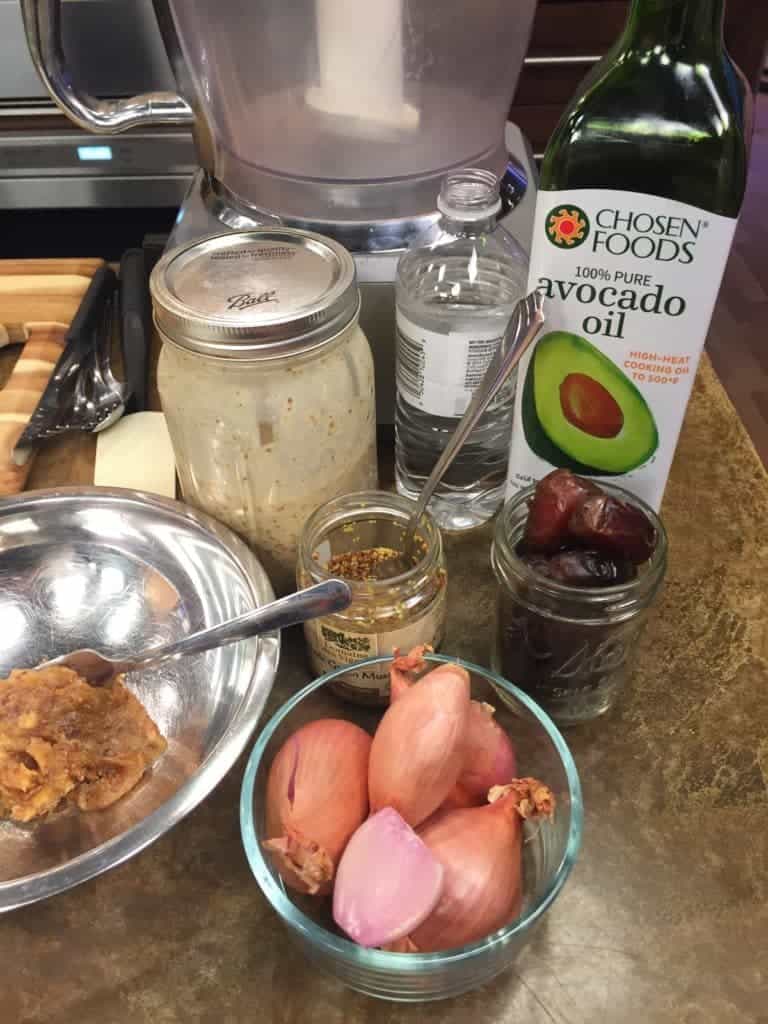 This recipe was contributed by Maya Nahra
"This is one of my absolute favorite salads!
Just like cauliflower rice, you'll throw whole Brussels sprouts into your food processor or blender until finely chopped. This mix will stay in your fridge all week long.
I like to pair it with this homemade salad dressing I created after one of my Wednesday farmer's market runs. Sweet dates combine with spicy shallots and a really nice whole grain mustard are blended with a bit of salt then thinned with avocado oil and water. (You could use olive oil here however the avocado has such a nice neutral flavor, allowing the other flavors to really shine through.)
Watch as I make the recipe on 3TV below. Get the full recipe at the bottom of this page. If you're not signed up yet, be sure to join our mailing list for more recipes and habit & behavior change knowledge delivered to your inbox here."
https://youtu.be/Qk816T6pH2Y
Save
Save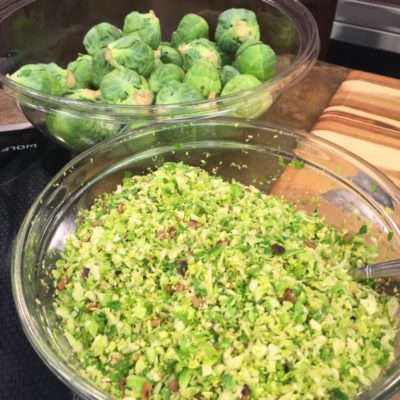 Shredded Brussels with Date, Shallot and Mustard Dressing
Ingredients
Shredded Brussels
4-5

cups

Brussels sprouts

1/2

cup

dry pan roasted sunflower seed

optional
Date, Shallot and Mustard Dressing
8-10

large

Medjool dates

3

Tbsp

whole grain mustard

1/2

large

shallot

1/2-1

cup

avocado oil

use until paste consistency is reached

water

to thin until desired consistency is reached
Instructions
To make the Brussels
Place the WHOLE Brussels sprout in your food processor and blend thoroughly until a 'rice' like consistency is reached. Place into a bowl.

Lightly toast raw sunflower seeds in a dry pan (no oil) over high heat, about 5 minutes or until fragrant. Allow to cool then add to the shredded Brussels bowl.

This mixture can remain in your fridge, undressed, for up to one week. Simply add chicken, fish, steak, tempeh or beans plus your favorite dressing, such as the one below.
To make the dressing
Pit the dates and place them into a food processor.

Peel the shallot, place in the food processor along with the whole grain mustard and blend until combined, 30 seconds will do.

Slowly pour in the avocado oil from the top of the food processor while it is blending. Continue to pour in the oil until you have created a thick paste.

Remove the paste from the food processor and place into a large bowl or jar.

Add water and whisk with a fork until the desired consistency is reached, thicker for a dip or thinner for a dressing.

This dressing (or paste form) will remain in the fridge up to two weeks.