Looking for a new green smoothie recipe? You've come to the right place. Get a boost in nutrition with this powerhouse Kale Avocado Smoothie Bowl!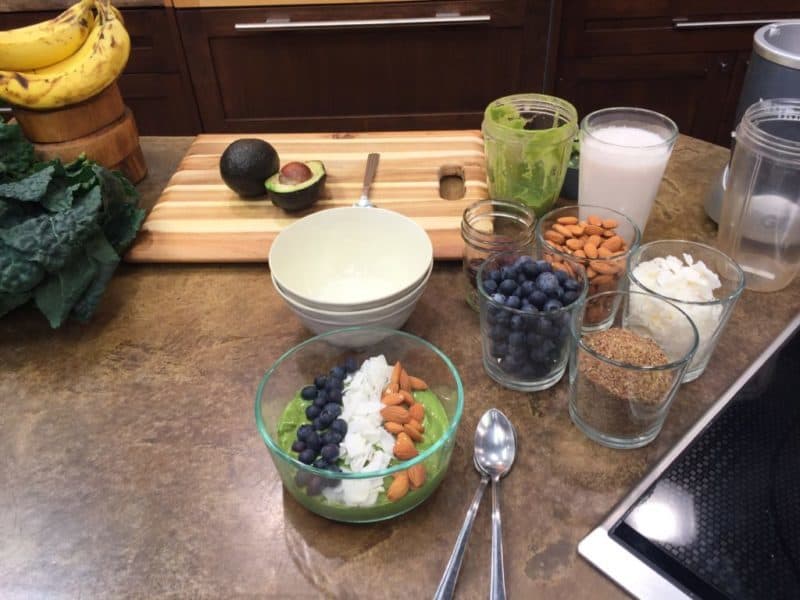 In a 100 gram serving, raw kale provides 49 calories. Like collards, it is very high in vitamin K. It is also a rich source (20% or more of the Daily Value, DV) of vitamin A, vitamin C, vitamin B6, folate, and manganese. Kale is a good source (10–19% DV) of thiamin, riboflavin, pantothenic acid, vitamin E and several dietary minerals, including iron, calcium, potassium, and phosphorus. As with broccoli and other cruciferous vegetables, kale contains glucosinolate compounds such as glucoraphanin, which contributes to the formation of sulforaphane, a compound under preliminary research for its potential to affect human health.
A typical serving of avocado (100 g) is moderate to rich in several B vitamins and vitamin K, with good content of vitamin C, vitamin E and potassium. Avocados also contain phytosterols and carotenoids, such as lutein and zeaxanthin. High avocado intake was shown in one preliminary study to lower blood cholesterol levels.
Bananas are an excellent source of vitamin B6 and contain moderate amounts of vitamin C, manganese and dietary fiber.
So what are you waiting for? Plug in the blender and enjoy!
This recipe was contributed by Maya Nahra!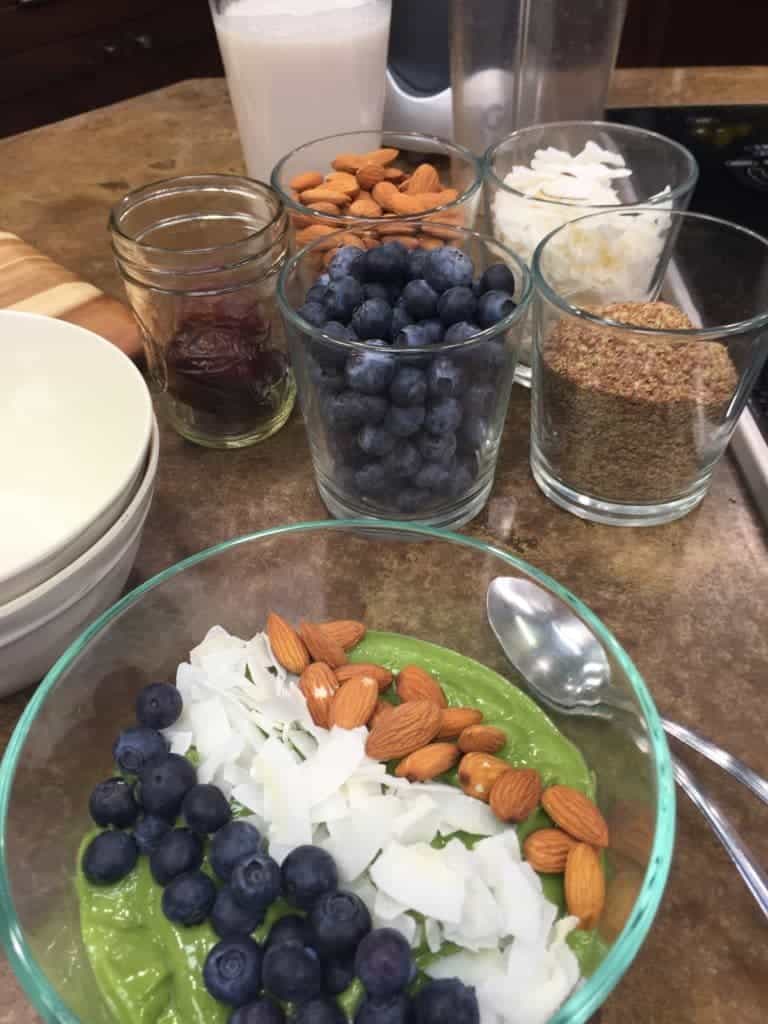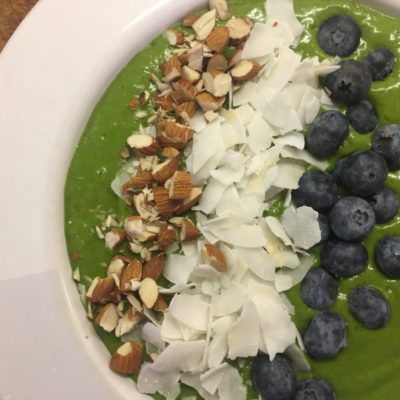 Kale Avocado Smoothie Bowl
Ingredients
1/2-1

frozen banana

2

leaves

kale

1/2

avocado

1

cup

unsweetened coconut or almond milk

optional add-ins

hemp seeds, chia seeds, flax seeds, etc
Instructions
Combine all ingredients into a blender for 1-2 minutes.

Pour into a bowl and top with favorite toppings such as nuts, seeds, coconut flakes, berries and more.

Serve immediately.